How to Follow Your Favorite Wall Street Analysts 👨‍💻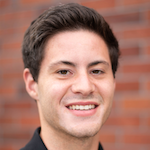 Updated by Lincoln Olson
We just released a new feature: You can now follow your favorite analysts.
How to Follow Analysts
There are 2 ways to follow analysts:
Navigate to Top Analysts
Scan or search for an analyst you want to follow
Hit the Follow icon next to the analyst's name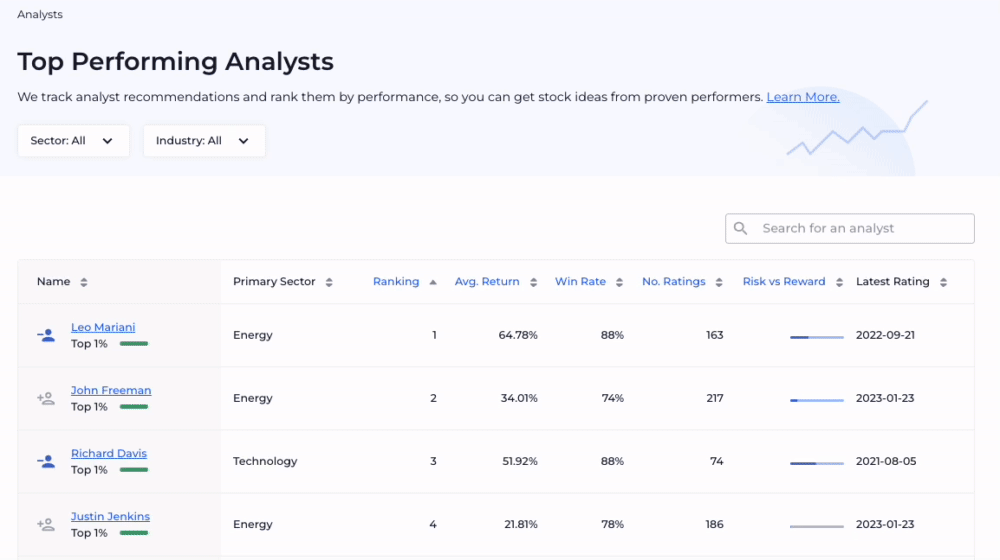 #2 - From Analyst Profiles
Navigate to an analyst profile
Hit the Follow Analyst button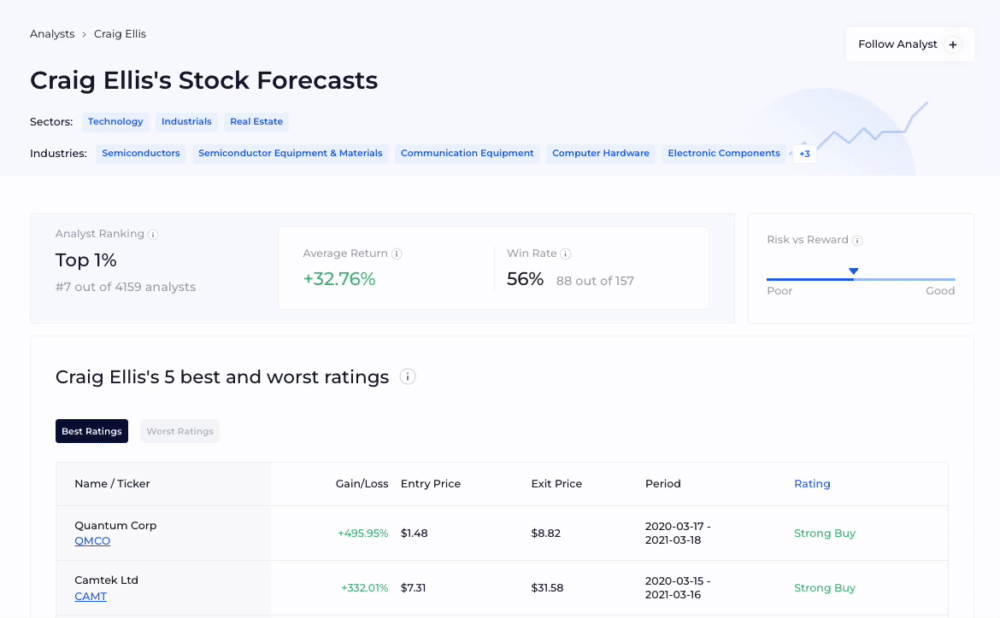 What happens after you start following an analyst?
How to Get Analyst Updates
There are 2 ways to view your followed analysts' updates:
Head to your Dashboard (by clicking the WallStreetZen logo while signed in)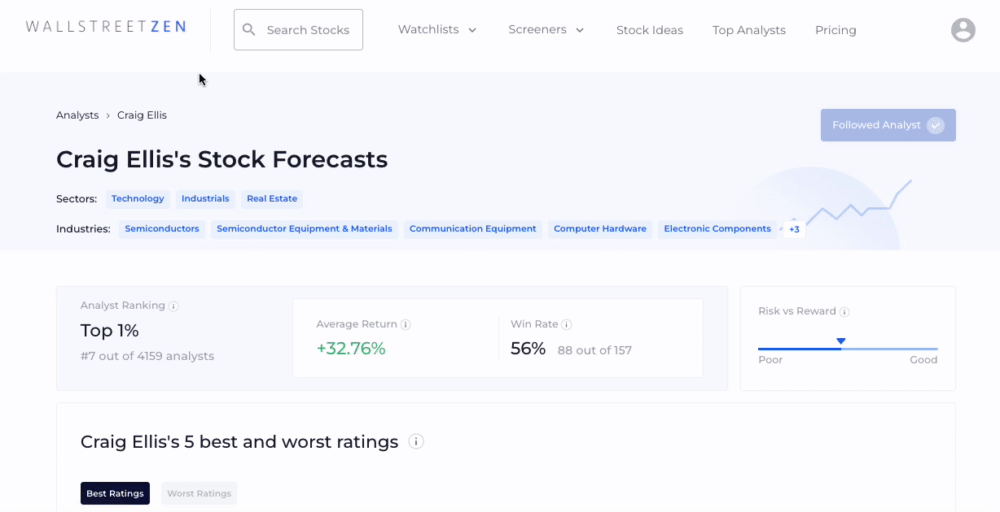 Then scroll down to the Followed Analysts section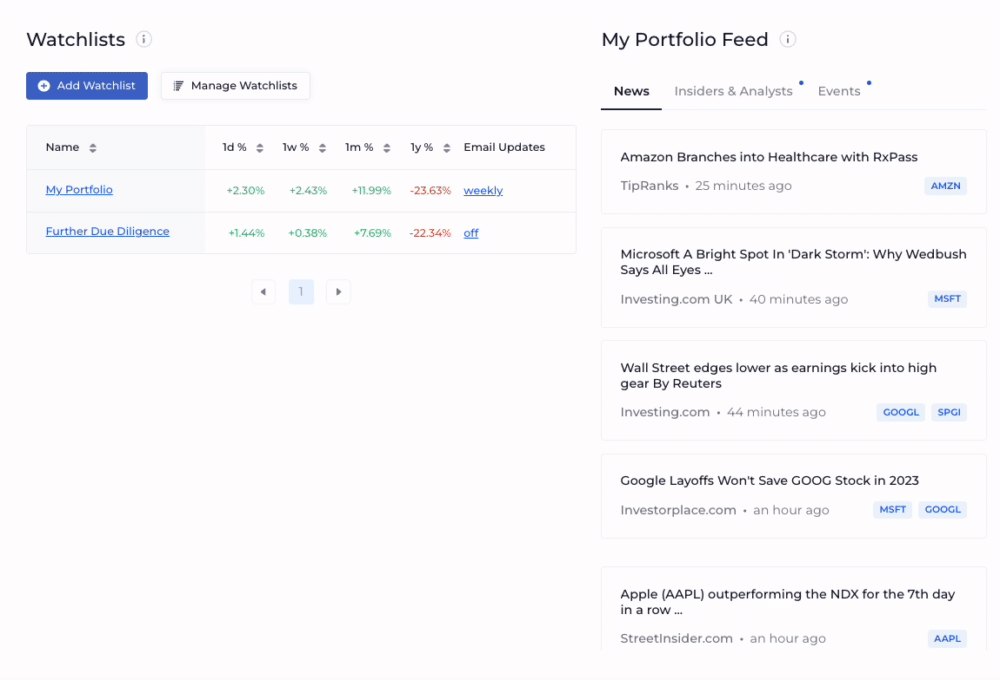 The Analysts Feed will show you the most recent ratings updates from your followed analysts.
#2 - Turn on Email Digests
From there, to receive an email each time an analyst you follow issues a new rating, toggle on 'Email updates'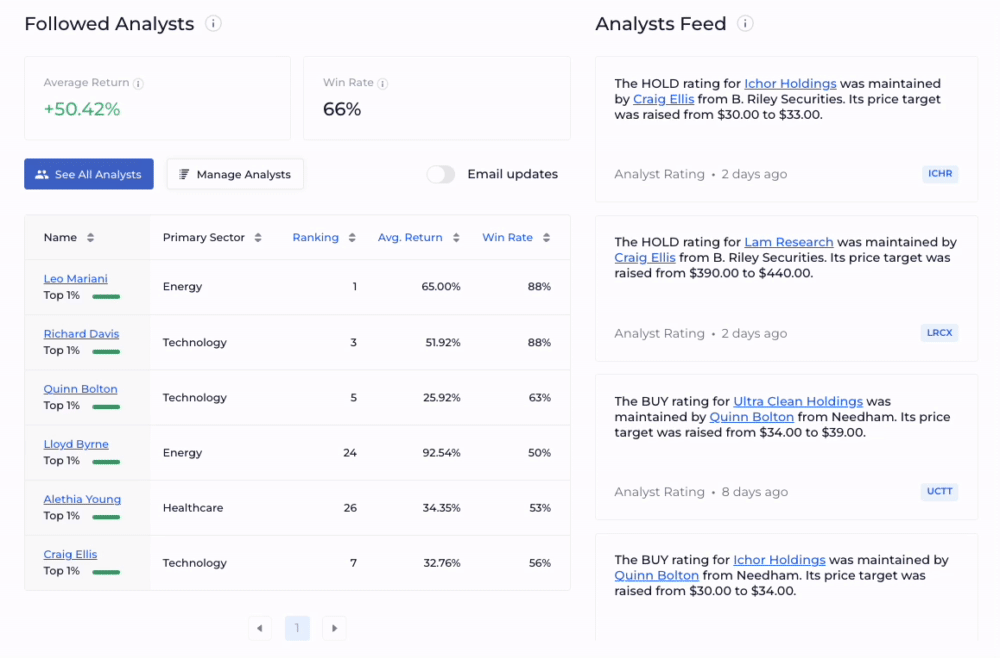 These updates will come in a separate email from your Watchlist emails.
Here's a sample of what that email will look like:Your Access
Premium users can follow and receive updates from up to 200 analysts.
Basic users can follow and receive updates from up to 5 analysts.