How can I use the Screener to never run out of new stocks to buy?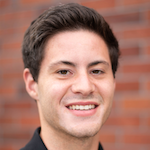 Updated by Lincoln Olson
It's been a long time since I last came up empty-handed trying to find new stocks to add to my portfolio.
Although I frequently use the Top Analysts feature (as noted in this article), the Screener and Stock Ideas tools are my 2 go-tos.
If you'd prefer the video version, I've already got you covered:
For the rest of us, let's dive into how to make the most of these 2 features.
Stock Screener
You probably already have your own investing style: High growth stocks, small cap value, cash-generating blue chips, or some combination of them all.
Whatever your investing style, what you need now is a way to translate those personal preferences into investment ideas.
The Screener is almost infinitely customizable - set up your filters based on whatever you happen to be looking for: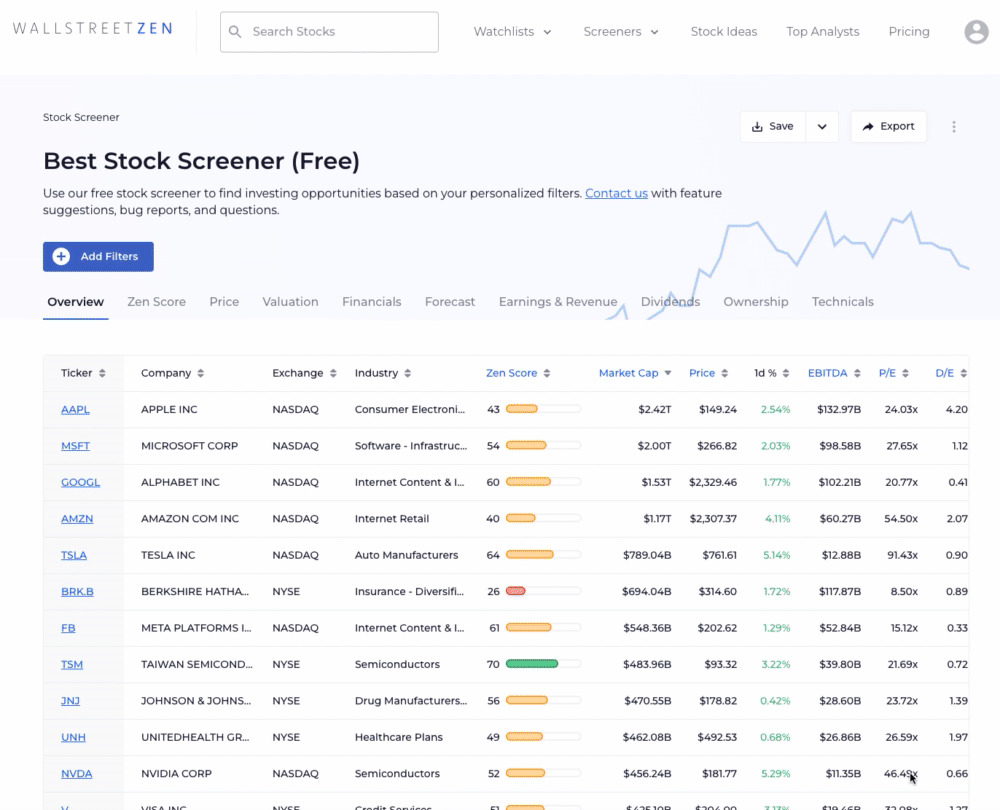 To remove a filter, hit the 'X':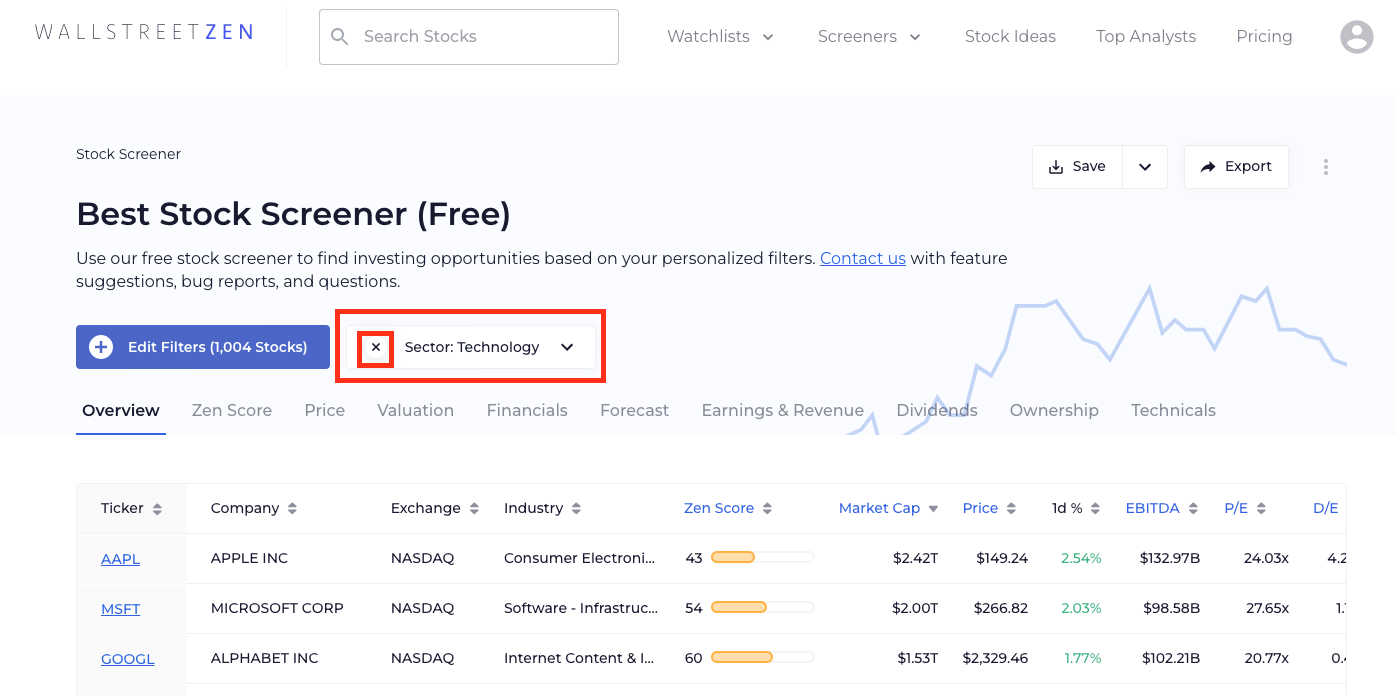 My recommendation: It's best to just start using the Screener for yourself - I think you'll find it incredibly user-friendly.
For commonly used sets of criteria (like an "Undervalued Tech" setup for me), save the setup so you can refer back to it later: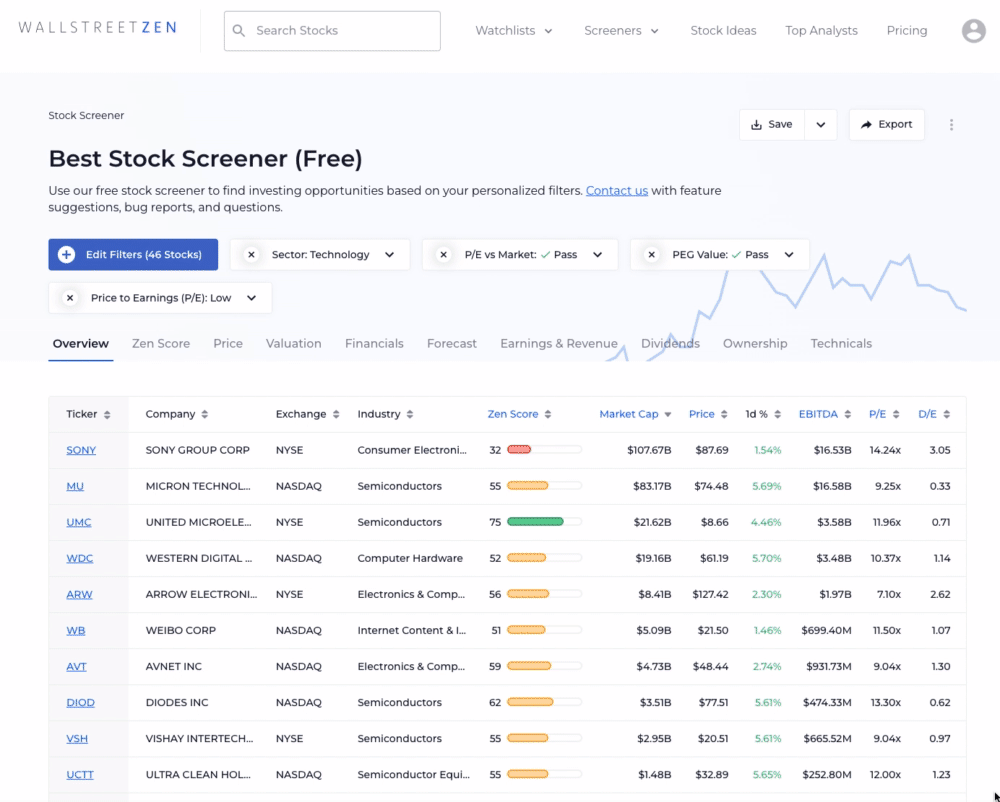 The screener is built to handle the workflow of data-driven users and investors with a more qualitative approach, by offering the ability to set specific numbers or simply filter on pass/fail checks: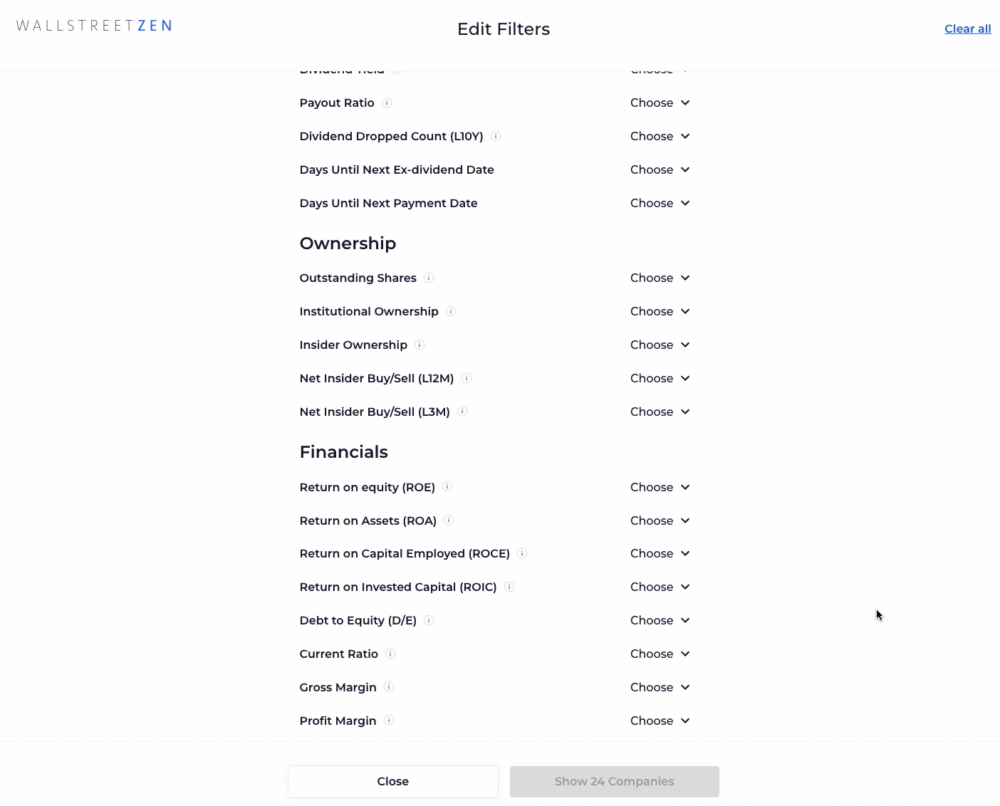 Then, compare the resulting set of stocks side-by-side from right inside the Screener.
You can also hit the "Compare in Screener" button to pull an entire Watchlist of tickers into the Screener: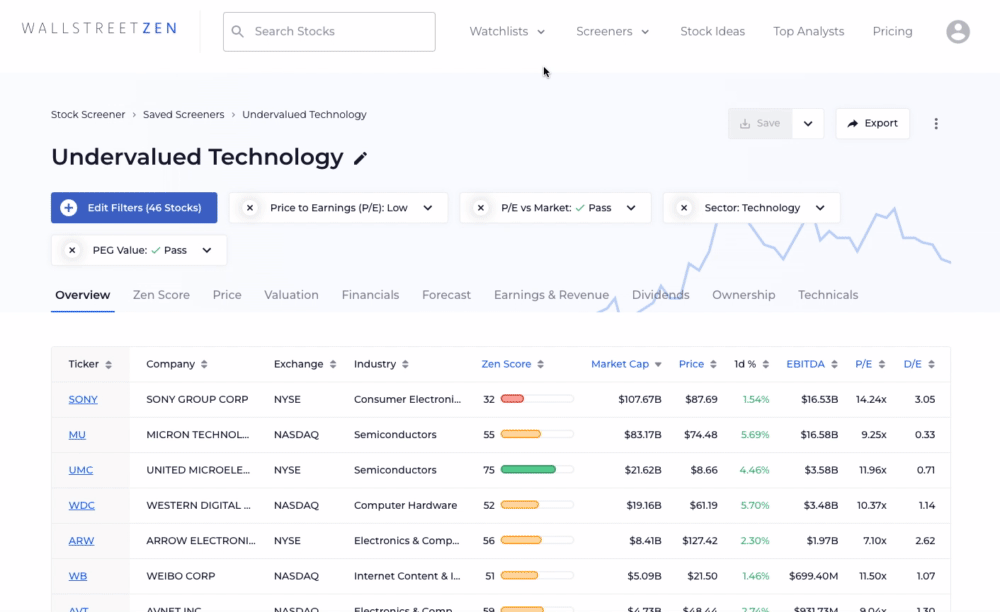 Stock Ideas
But what if you don't want to set up all the criteria yourself?
If I'm not sure what to filter by or don't have the time to do the work myself, I can go to Stock Ideas to apply preset filters based on what I'm looking for: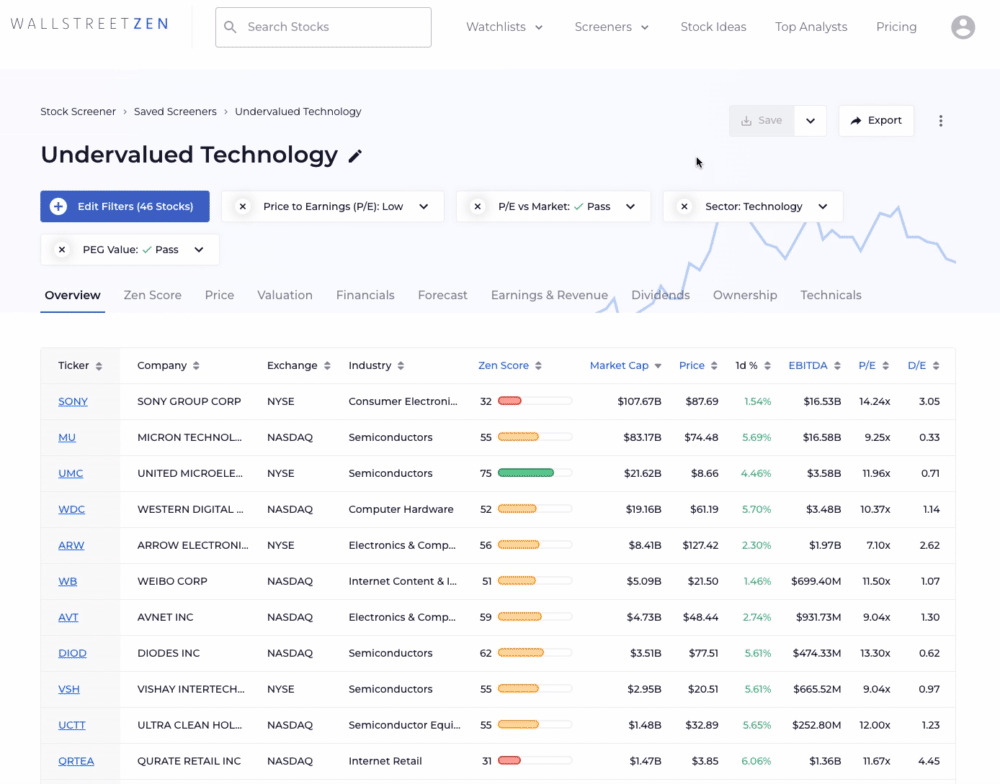 The names are pretty self-explanatory, but they also have short descriptions if you aren't totally sure.
And yes, you can edit and save these too: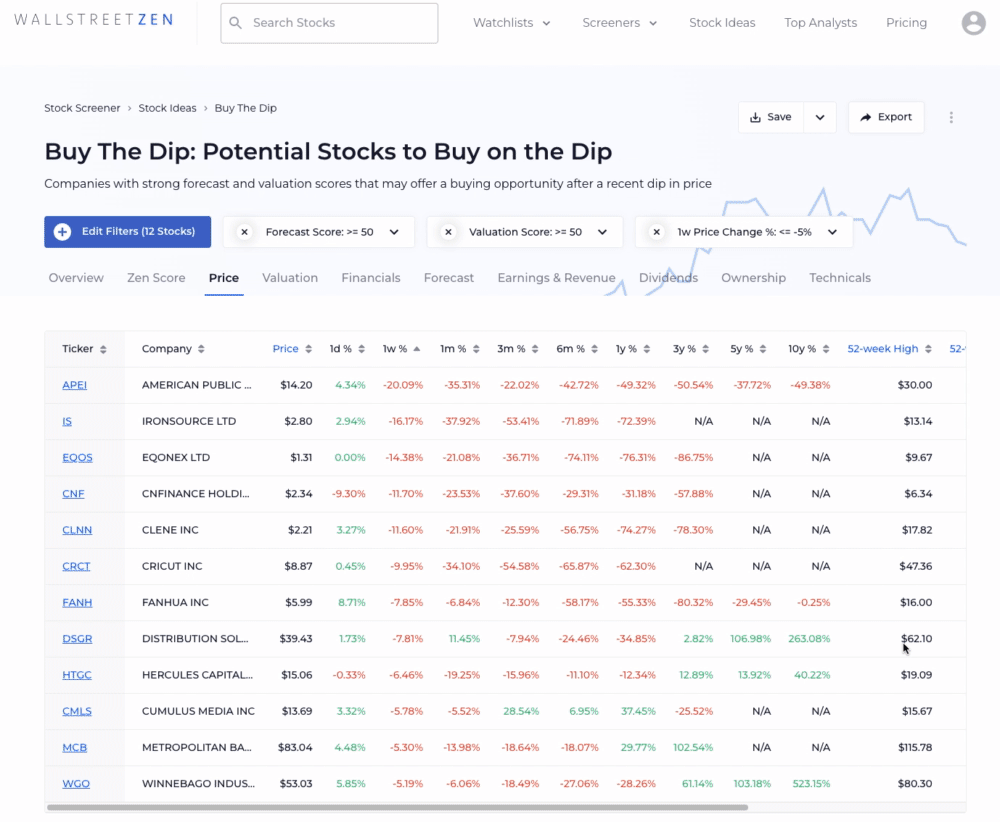 A couple of my personal favorites are Undervalued Growth, Growth at a Reasonable Price, Buy the Dip, and the 2 Premium only screeners: Strong Buy Stocks from Top Wall Street Analysts and Bullish Insider Buys.
It's pretty hard to go wrong with any of the options in the prebuilt Stock Ideas section.
Final Takeaway
I can't tell you the last time I tried to find a few new stocks and came up empty-handed. The Stock Screener will revolutionize your process.
Remember, the export feature and 2 Premium Stock Ideas are for Premium users only. If you'd like a $1 trial run of WallStreetZen, hit the link below.